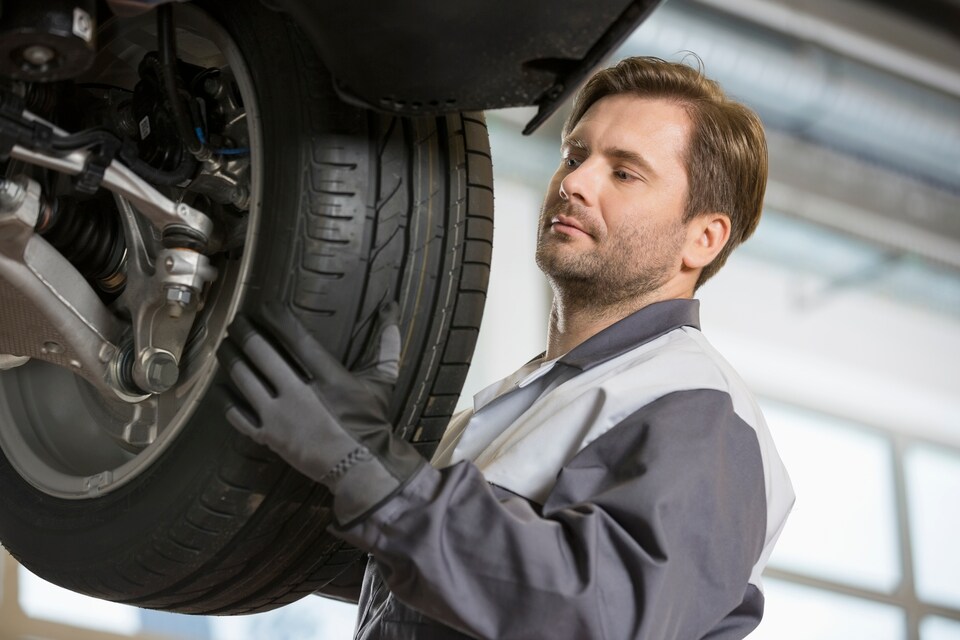 ​
Treating your car to regular tire care yields a variety of benefits. From improving your vehicle's performance and handling to helping you save money by reducing the frequency with which you have to replace your tires, routine Ford tire service offers a host of perks. Better yet, you can find Ford tire service specials here at our dealership and save even more when you schedule a service appointment!
Why Ford Tire Service Matters
Your tires are the connecting point between you and the road, so caring for them properly to make sure they stay in great shape is essential if you want to get the most out of your tires. Regular tire service improves your tires' longevity so that you don't have to replace them as often and helps to ensure better handling and performance from your vehicle overall.
Here are a few of the top tire services we offer here at our service center:
Tire inspection: We know exactly how to check your tires' condition and determine whether they need to be replaced. Not sure if it's time for a new set? We'll take a look for you.
Tire rotation: This service involves changing the position of your tires, such as swapping the front tires with the rear ones, to help ensure even tread wear and a longer tire lifespan.
Wheel alignment: Hitting curbs and potholes can knock your wheels out of alignment and cause handling issues. This can also cause your tires to wear prematurely, so we recommend regular alignment checks.
Brake service: Making sure you have adequate stopping power is crucial to maintaining the safety of your vehicle, but it's also a key part of taking care of your tires!
Ready to set a service appointment? Schedule online today and be sure to check out our tire service specials!